Is Theft Common at Campgrounds? You'd think that with grills, camping chairs, and more being left out, theft would be common at campgrounds. The reality might surprise you…
Newbie RVers often worry about their gear getting stolen while away from their campsite (or while they're sleeping). While their concerns are logical, they may not be entirely warranted.
A recent post in our RV Lifestyle Facebook group had overwhelmingly positive responses regarding campground theft. Here's what the post said:
"Is theft a problem with RV camping? Especially with the outside storage bins?"
The more than 200 comments contained more "I've never had a problem" type comments than we expected. It seems that the consensus is theft is NOT a big problem.
However, that doesn't mean theft doesn't occur in campgrounds! In fact, some of the commenters share how things were stolen from their campsite.
It's also important to note that most RVers take precautions to ensure their things aren't stolen. That, of course, plays a big role in them never having a problem.
So, here are some campsite theft prevention tips you can employ!
We use affiliate links and may receive a small commission on purchases at no added cost to you. Thank you for your support. You can read our full affiliate disclosure here.
7 Campsite Theft Prevention Tips
Campground theft may not be rampant, but employing the following campsite theft prevention tips is still a good idea.
The thing to remember is that most thieves are rather lazy. Or, I suppose you can argue that they prefer to work smarter, not harder. That means they go for the easiest targets. A few preventative measures can go a long way in deterring a thief.
PSST! At the end, we share 5 Big Campground Dangers you do need to be aware of. Plus, safety gadgets for EVERY DANGER RVers face.
1. Lock Your RV Doors
Yes, this is a rather obvious tip, but it's quite common for RVers to leave their doors unlocked, even when they leave for prolonged periods of time. It's better to be safe than sorry, and always lock your RV doors whenever you leave your campsite.
The same goes for your RV storage compartments. Keep them locked up, as well!
Many RVers don't like locking their doors because they have finicky locks or don't like to carry keys everywhere.
One of the first things we've done with our last three RVs is to replace the standard center door lock with something called the RV Lock.
The RV Lock is a combination lock. It also comes with a fob (that DOES work all the time), and it does have keys, but you don't need to use them. The way most people use it is simply by entering a combination.
The RV Lock is very easy to install. You can DIY. I had a technician install the first two. On our most recent one, I installed it myself. Here's a video that shows the process on our previous RV:
Like what you see in these videos? We'd appreciate it if you would Subscribe to our YouTube Channel (easy to do right here) and consider "ringing the bell icon" to be notified of any new video from us. 🙂 Thanks!
2. Secure Your Gadgets
This is also common-sense thinking, but you don't want to leave valuables lying around your campsite whenever you're away. It's not worth tempting a thief or even a rebellious teenager.
Don't leave phones, speakers, or other electronics out. Fun camping gadgets are also at a higher risk of theft than other basic items.
3. Chain Your Bikes
If you're an avid cyclist, you probably know how expensive bikes can be. Don't leave them outside unsecured. Invest in a good quality bike lock and secure your bikes to something solid, like a tree or your RV.
Thieves are much less likely to attempt to steal a bike if they have to go to the trouble of cutting through a lock.
A few commentators also mentioned that their kids' bikes were stolen. So, don't think less expensive bikes aren't a common target.
This tip is especially important if you have ebikes. As Kelly shared in the FB comments, "Friends had their e-bikes taken off the bike rack while they were inside sleeping. Got a heavier chain."
So, keep your bikes locked OR get an ebike that you can store in your RV, like these Lectric bikes…
We recommend you go Lectric for your RV Lifestyle

You know we love our RAD Power bikes – and have featured them for years, but we recently tested out and LOVE our new Lectric foldable ebikes. Being able to fold them up allowed us to put them in our Wonder rear garage area for a recent RV Lifestyle Gathering. You can check out our experience with them right here on our YouTube Channel.
4. Put Coolers Out of Sight
It's not so much coolers that get stolen but their contents. Several RVers shared how they had drinks and food items stolen from the cooler. The main item stolen? Beer.
So, keep your favorite camping coolers in a location that's not blatantly obvious to passersby. Or that are within easy reach of the walking path. People (*cough* teenagers *cough*) will be less likely to steal from your cooler if they have to go deep into your campsite to get it.
As an added deterrent, you can also cover it with a tarp or towel whenever you're away. Out of sight, out of mind!
On a more humorous note, many commentators shared how raccoons live up to their "bandit" nicknames. They've been responsible for as much (if not more) food and drink theft as wayward teens!
And they don't care if you're at the campsite or not! Rebecca shared such an incident:
"One night, we and neighbors were sitting out playing cards. A huge raccoon jumped off the side of a tree and grabbed our unopened bag of Chips Ahoy. He then climbed up the tree, sat down upright against the tree, opened our cookies, and ate them. He chattered a bit as if taunting us.
"
5. Install Motion Sensor Lights (That Won't Blind Your Neighbors)
Motion sensor lights are an excellent way to deter thieves. The sudden illumination can startle and scare off anyone who's up to no good. And there are SO many options!
However, be considerate of your neighbors and choose lights that won't blind them when they activate. Adjust the sensitivity and brightness settings to achieve optimal results.
It's best to install small motion sensor lights where you need them most. For example, above your ebike rack. Again, just be sure these lights won't disrupt your camping neighbors. You don't want to be that bad camping neighbor!
4. Get a Dog
Like what you see in these videos? We'd appreciate it if you would Subscribe to our YouTube Channel (easy to do right here) and consider "ringing the bell icon" to be notified of any new video from us. 🙂 Thanks!
If you're a dog lover like us, bringing your furry friend along on your camping trip is a great way to have company and an effective security measure. Dogs have a keen sense of hearing and smell, which can alert you to potential intruders.
Just ensure your dog is comfortable in a camping environment and won't bark excessively or disturb others.
5. Invest in an RV Security System
Installing an RV security system can provide additional protection for your RV and belongings. These systems can include motion detectors, door and window sensors, and alarms that alert you and authorities if someone tries to break into your RV.
You can check out these 5 Best RV Security Systems.
6. Lock Up Your Generator
If you have a generator, make sure it's securely locked up with a heavy-duty chain and padlock. Generators are expensive and easily stolen, so it's important to take extra precautions to protect them.
If outsiders come into the campground with the intention of stealing, generators are at the top of their list. So, don't make it easy for them!
7. Park in Well-Lit Areas
This tip is for boondockers. If you're going to camp overnight in a parking lot, park in a well-lit area.
This will make it less appealing for thieves to target your RV, as they will be more likely to be seen by passersby. Here are more helpful tips for you:
So is theft common at campgrounds?
What's your experience? Let us know in the comments below. Please also join the conversations in our RV Lifestyle Facebook group!
Even though theft isn't a common issue, there are 5 big dangers of camping in an RV campground you should be aware of.
These dangers include:
Bad Electrical
Unclean Water
Flooding
Plus, be prepared with these Safety Gadgets for EVERY DANGER RVers Face.
Mike and Jennifer's Southern Utah RV Adventure Guide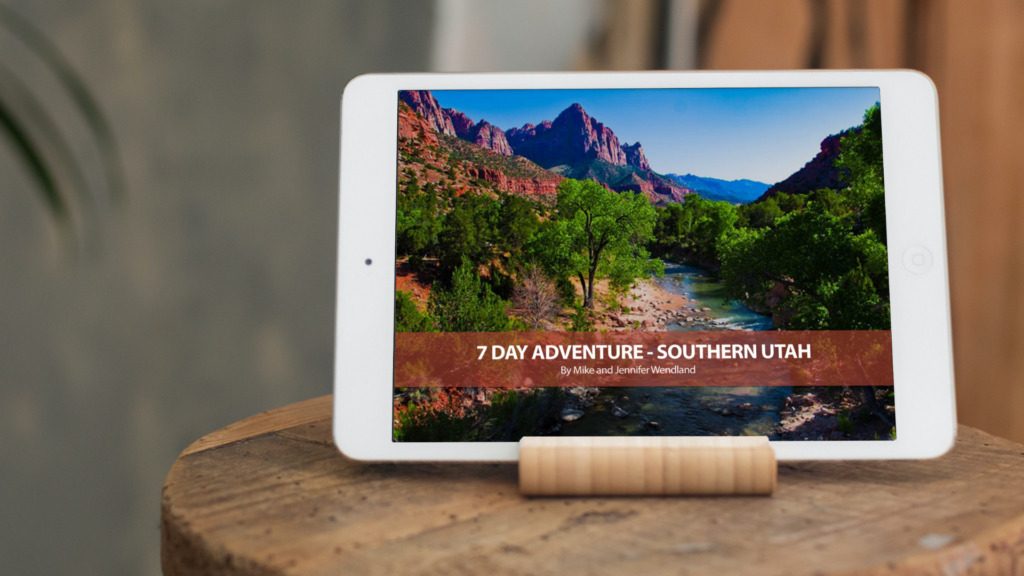 Utah, Utah, Utah. What more is there to be said? In very few places across the United States is there such a tremendous area with breathtaking vistas and diversity of terrain.
The sheer size of the National Parks, the canyons, the desert. Combined with the amount of history written in the red rocks that rise like towers jutting out of the ground and the delicate hoodoos washed away by erosion.
It is a place that, if you've never been, you need to go, at least once in your life.
This ebook is a seven day guided exploration of the State and National Parks in Southern Utah. We provide a suggested route and itinerary, links to multiple campgrounds and boondocking spots, and the best spots to see along the way. Don't plan your trip to Southern Utah without it!
You can hit everything in seven days, do a whirlwind weekend tour, or you can take your time and explore the area over a few weeks.
---
---
---
RV Lifestyle Favorite Amazon Quick Links
We use affiliate links and may receive a small commission on purchases at no added cost to you. Thank you for your support. You can read our full affiliate disclosure here.