Someone asked and our RV community answered: What is the best toilet paper for RV use?
Recently, someone posted in our Facebook group asking for recommendations about RV toilet paper.
This person is new to the RV lifestyle and was unsure whether or not to use standard toilet paper in an RV. Or, what type of toilet paper to use.
Our follower asked, and our amazing RV Lifestyle community answered!
We use affiliate links and may receive a small commission on purchases at no added cost to you. Thank you for your support. You can read our full affiliate disclosure here.
Best Practices & Best Toilet Paper for RV
I sifted through the many comments and responses to our member's post. I found that there were five general recommendations about how and what type of toilet paper to use in your RV:
Use a thin, one-ply toilet paper
Use any toilet paper you want, but conduct a "TP test"
Use any toilet paper you want, but consider water to be your "friend"
Do not put toilet paper in the toilet
Use RV toilet paper
As you can see, the answers varied, but when it comes to RVing, there is no one way to do something. Choosing to use TP in your black water system comes down to personal preference.
The following explains each of the above bullet points and outlines what most of our community thinks about RV toilet paper! Then you can decide which option is best for you and your rig.
1. Use a Thin, One-Ply Toilet Paper
Many people in our RV community think that the best course of action when it comes to RV toilet paper is to use single-ply.
Many people shared they prefer using Scott brand one-ply that you can purchase from Costco.
Many others commented that using any one-ply toilet paper is sufficient. So, buying whatever one-ply paper is on sale is a good option, too.
2. Use Any Toilet Paper You Want, but Conduct a "TP test"
Many commenters in our RV community suggest using any toilet paper that you want to IF YOU conduct what is called a "TP test."
The "TP test" allows you to test any toilet paper that you want to use to find out if it is RV system compatible. Elizabeth Lee kindly instructed us in the comments on how to conduct the TP test.
To conduct a TP test:
Fill a jar with water.
Place a little bit of the desired toilet paper in the water.
Wait 3 seconds.
Shake or move the jar around carefully.
Results:
Toilet paper disintegrates = compatible with your RV's black water system and safe to use
Toile paper does not disintegrate = not compatible and not safe to use in your RV
---
Do you enjoy your Small House and BIG Yard RV Lifestyle experience? Maybe you need a t-shirt or hoodie to tell the world. This saying is a favorite in our community. Don't need a hoodie? We have mugs.
---
3. Use Any Toilet Paper You Want, but Consider Water to be "Your Friend"
A third popular opinion is to use any toilet paper you want to. But consider water "your friend."
Basically, the proponents of this view say that you can use any toilet paper that you like. You just want to be sure to use a lot of water to flush it down.
This is not a problem when you are staying somewhere that offers a water hook-up.
However, it may become an issue when boondocking or dry camping. When conserving water, you may not be able to flush as much down for fear of running out. And that, therefore, could lead to clogging.
If you are boondocking, consider switching to a one-ply toilet paper, or not using toilet paper in your system at all.
These same respondents also said that you want to maintain your RV's water tank regularly. If you clean and flush them regularly, this will help prevent any issues.
4. Do Not Put Toilet Paper in the Toilet
There is a surprising number of people in the RV community that suggest you should not use any toilet paper at all in the RV system.
Instead, they suggest that you use toilet paper or wipes and throw them away. Now before you judge this, they had some good suggestions on how to handle that.
First, you can wipe and toss it in the trash. If it is pee-soiled paper only, just make sure you change out the trash can liner every day or every other day.
Second, for more soiled toilet tissue, place it in a ziplock bag or other closed container and throw it away.
There are a couple of major benefits to this system.
You can choose to use wipes instead of toilet paper altogether. Or wipes for more "messy jobs" (for lack of a better term). That can leave you feeling cleaner than one-ply toilet paper. Especially if you are not showering every day.
This system is also not going to affect your RV's black water system. You won't have to worry about expensive (and gross!) toilet clogs. The last thing you want to learn while on vacation is The Stinky Truth About RV Toilet Paper and Black Tank Sensors.
5. Use RV Toilet Paper
Finally, there was a group of RV owners that suggested only using RV toilet paper.
While a couple of people suggested that Scott's RV Toilet Paper is a good RV toilet paper brand. Many others say that using any RV toilet paper is sufficient.
Most Commented Brands
If you are going to use toilet paper in your system, the following are the most popular brand choices.
Most Recommended RV Toilet Paper
One member of our RV community, Heather Camacho, has been living in an RV with her family, full-time for one year. She said that she purchases Scott's RV Toilet Paper by the box, which comes with six packages containing eight rolls each. It takes one month for her family of three males and herself to go through the box.
Others said that any RV toilet paper is fine to use.
Most Recommended Regular Toilet Paper
Most commentators stated one of the following as the best toilet paper for Rv use:
Kirkland Toilet Paper
Scott's Brand at Costco
Charmin Ultrasoft
Angel Soft
Join the Conversation
Let us know what you think the best toilet paper for RV use is in the comments below. Also, join our Facebook group so you can join this conversation and more!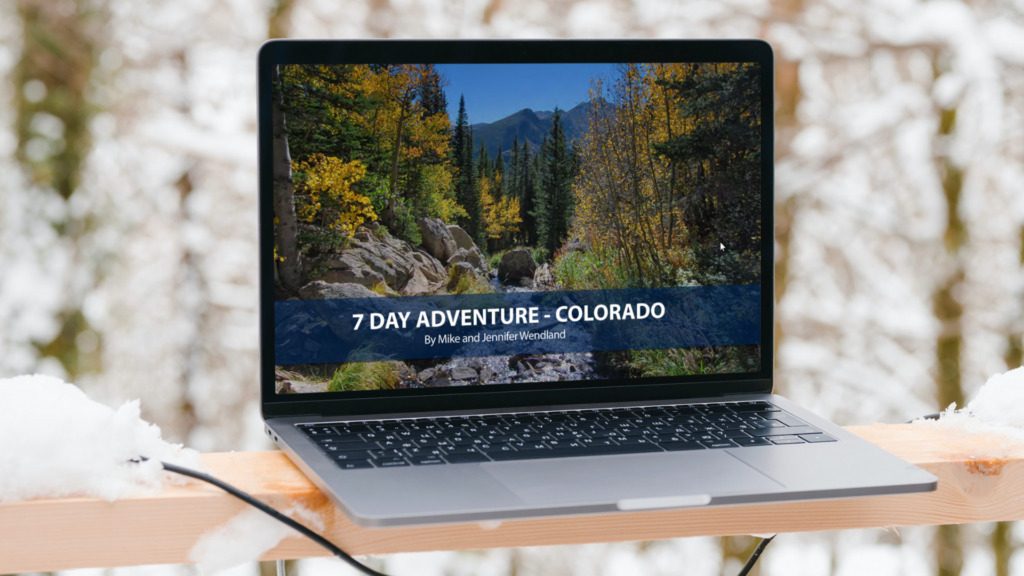 When Jennifer and I first went to Colorado, I felt like I finally understood what John Denver meant by his song: I've now been Rocky Mountain High.
And like Denver, exploring all that Colorado has to offer made me want to sing, too.
This is a fully designed and edited guide that you can download and start reading immediately on your phone, tablet, computer or e-reader.
---
---
---