Many set RV travel goals like visiting all the National Parks or driving to Alaska. Others collect things to hold onto their memories, like a magnet, pins, or maps. But a music-loving RV couple from New York has a whole new way of making memories.
Jill and Karl Marsh plan to visit as many cities/locations as they can that have a song written about it.
Not only that, they plan to video themselves there, singing the song. The Marsh's are our guests on Episode 423 of the RV Podcast.
You can see a video version of the entire podcast by clicking the player below from our RV Lifestyle YouTube Channel.
If you prefer an audio-only experience, you can listen on your favorite podcast or by clicking the player below:
Podcast: Play in new window | Download (Duration: 40:26 — 23.8MB) | Embed
Subscribe: Google Podcasts | Spotify | Email | TuneIn | RSS
How the Marsh's set their unusual RV Travel Goals
The Marsh's are just beginning their RV lifestyle, traveling in a Jayco 40-foot Super C they've named Lucy. Their idea to collect the names of cities/locations that inspired a song, travel there, and sing that song was posted on our RV Lifestyle Facebook Group and brought hundreds of suggestions of places to visit.
Jill is a marketing executive and can work remotely. Karl runs a summer panini restaurant in their hometown in Inlet. NY in the Adirondacks. He is free to travel, and as soon as the holidays are over, they plan to set off on a long, looping trip to the Southwest.
Both insist this is just for fun. They hope to video themselves singing each song and then create a sort of video scrapbook of their adventures.
BONUS INFO: Looking for more ideas on how to make your RV travel goals more memorable? Check out these stories:
RV News of the Week
Some states offering "green" alternative to Black Friday with free state park entrance Nov. 25

Many state parks will be offering free entrance this Friday in an effort to provide an alternative to Black Friday shopping for outdoor fans.

Oregon and Minnesota are among the states offering free park entrance. They are calling the offer "Green Friday" in Oregon saying it is designed to provide an alternative to the busy shopping day.

In Minnesota officials say they are making the free park entrance offer because research shows being outdoors is good for people's emotional and mental health, with Black Friday being a natural day to offer this.

Be sure to check a state park near you to see if it is participating.

Federal Reserve official says he believes interests rates must go higher to tackle record inflation

More bad news for those needing to borrow money to buy a new RV. The president of the Federal Reserve Bank of St. Louis said last week that he believes the Federal Reserve will need to raise interest rates even higher to get inflation under control.

In March the Fed's short-term rate was nearly zero. Now it has been raised to a range of 3.75% to 4%, the highest level in nearly 15 years.

The official is saying that the rate should be between 5% and 7% to get inflation under control, even though that will increase the likelihood of a recession, which some believe the country is already experiencing.

Yosemite National Park to do away with timed reservation system in summer of 2023

Yosemite National Park announced it will not require a reservation to enter the park next summer.

The timed reservation system, implemented at many national parks in recent years, was used by Yosemite for the last two years to help manage vehicles during road construction and crowds during the pandemic. But now the pandemic is over and the road construction completed, so the reservation system will not be in place next year.

But the park, which made the announcement on its social media sites, did say it is seeking public input to improve visitors' experience, with an announcement expected in December.

Yosemite is truly an amazing park.

Majority of campers planning shorter trips, closer to home, at a budget of $500 or less, survey says

Campspot is predicting no slow down in camping next year despite record inflation.

Campspot found about 69% of those studied plan to travel to new places to camp in 2023. About 53 percent said their budget per camping trip is less than $500.

To do that many are camping closer to home and planning activities like star gazing or cooking over a campfire. Visiting a national or state park is also a goal, according to the report.
Thanksgiving meal scraps for dogs: What's safe
We saw this on our Facebook Group and thought this is a great resource to pass along.
Where are you planning to visit? Do you have an RV Travel Goal?
---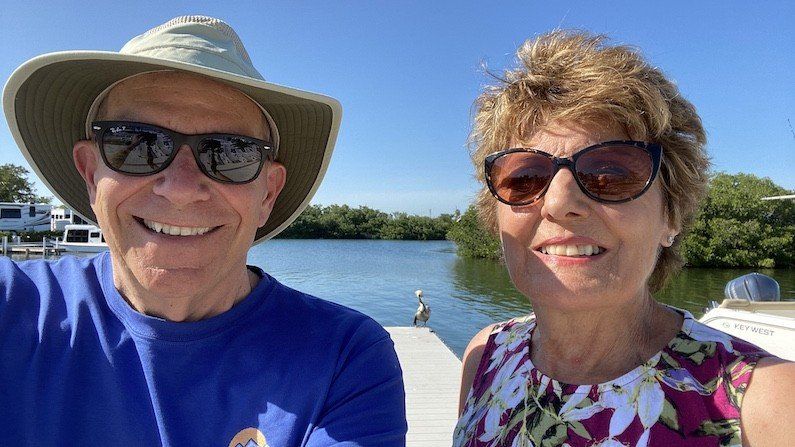 Curious about the gear, gadgets, accessories, and RV products Mike & Jennifer use and recommend?
On this RV Lifestyle Travel blog, our RV Podcast and our RV Lifestyle YouTube Channel, we mention all sorts of RV-related products and gear that we use, So we created a special page that links to them. We update this all the time.  CLICK HERE to go to it directly. Have you caught one of our Amazon LIVE events yet? Just go here and Follow us – to be notified every time we go live.
---